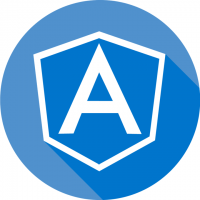 AngularJS
AngularJS is a structural framework for dynamic web apps. It lets you use HTML as your template language and extend HTML's syntax to express your application's components clearly and succinctly. Angular's data binding and dependency injection eliminate much of code you would otherwise have to write.
Elasticsearch
Elasticsearch is a distributed, open source search and analytics engine, designed for horizontal scalability, reliability, and easy management. It combines the speed of search with the power of analytics via a sophisticated, developer-friendly query language covering structured, unstructured, and time-series data.
Kibana
Kibana is an open source data visualization platform that allows you to interact with your data through stunning, powerful graphics. From histograms to geomaps, Kibana brings your data to life with visuals that can be combined into custom dashboards that help you share insights from your data far and wide.